442.00 €
Price (VAT not included)

If you want more information call us (+34) 935 64 10 94 or write to us
Con la unidad para tratamiento de agua Pure y el grifo de tres vías Metal Free tienes la solución completa para disfrutar con la mejor calidad del agua en el hogar. Una unidad que exprime los avances tecnológicos para lograr un producto sin igual en el sector de los sistemas de purificación de agua.
La unidad se compone de un equipo de ultrafiltración Pure para el tratamiento de agua y de un grifo con tres vías, que permite la salida de agua filtrada o mezclada según el consumo necesario. Diseño, elegancia y funcionalidad, ahora puedes instalar fácilmente un equipo de vanguardia que revalorizará la cocina. El equipo Pure sale victorioso en cualquier comparativa con los sistemas tradicionales de tratamiento por ósmosis.
Se ha aplicado la última tecnología, logrando un producto muy compacto y de dimensiones reducidas que permiten su instalación tanto en el mueble de debajo del fregadero como en la parte superior. Un equipo para el filtrado de agua que combina con cualquier tipo de cocina y que facilitará la vida de los usuarios, reduciendo el consumo de plásticos, ahorrando en la factura del agua y ofreciendo una calidad excelente en las propiedades del agua filtrada.
El agua pasa por cuatro cartuchos diferentes en su recorrido de filtración en el sistema Pure para tratamiento del agua. Un primer cartucho de polipropileno filtra las partículas, sedimentos, óxido y la arena. El filtro pre-carbono reduce el cloro y absorbe las partículas pequeñas, mientras que el de post-carbono elimina el olor y el sabor del agua. El último cartucho es de ultrafiltración, y sirve para reducir los organismos y bacterias restantes.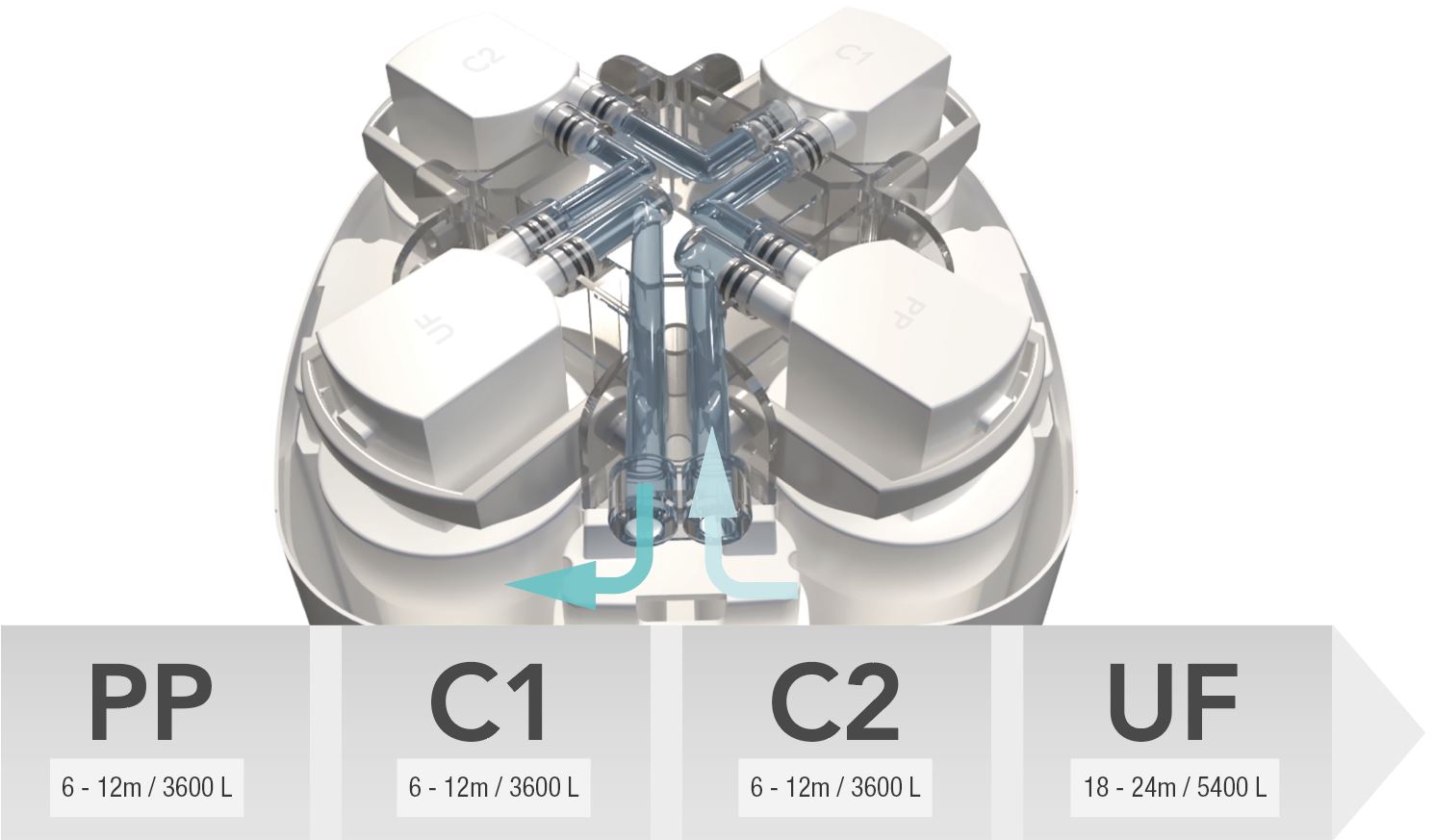 Entre las principales ventajas de Pure frente a otros sistemas como la osmosis, destaca la calidad del agua filtrada, que conserva todos los minerales sin necesidad de incrementar el consumo. Es un producto muy fácil de instalar que no requiere conexión a la red eléctrica. Cuenta con autonomía propia y un mecanismo que indica luminosamente el estado o vida útil de los cartuchos.
Descubre todas las novedades para esta temporada en el catálogo Clever de grifería profesional y semiprofesional de cocina.
Ver Vídeo
3 years warranty
Clever taps are proved under strict quality controls, is for this reason that we offer 3 years guarantee in all our accessories.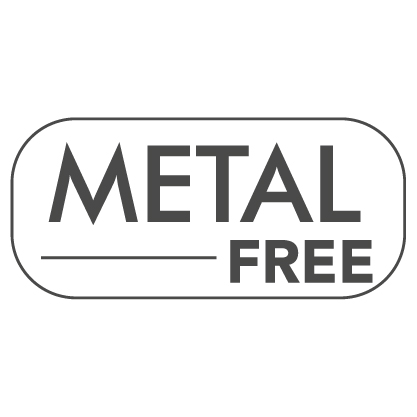 Water treated without contacting to any metal.
The Metal Free faucet is one that allows the water not to come into contact with any metal inside the faucet. In such a way that it is guaranteed that it does not drag particles and that it is free of metals that the internal circuits of the water may contain.

Water quality equipment taps
Taps specially designed to conduct water from water quality equipment.